They have continually strived for the supreme limits. Over the 20 years of its existence, the 100% Life CO has been the largest patient organization in Ukraine for the past five years. More than 500 aircraft carrying equipment and medicines have landed in Ukraine in the last eight years. The organization implements long-term nationwide patient assistance projects supported by international donors such as the Global Fund, USAID and others. The network of the 100% Life offices in all regions of Ukraine provide 240 000 people with high-quality free services every year. The organization is one of the biggest centers of influence in the healthcare reform. The organization has now expanded its activities beyond Ukraine and is exporting civilian sector know how to influence government policy. Moreover, the organization has already raised its capacity limit. 100% is now the lower bar. February 24, 2022 is now the starting point. From that point on, the organization is going to reach a new capacity level of 200%. Here is how 100% Life saved Ukrainian lives during the first month of the war and continues to rescue people.
Should you want to help and be part of a great force that saves lives, please click here: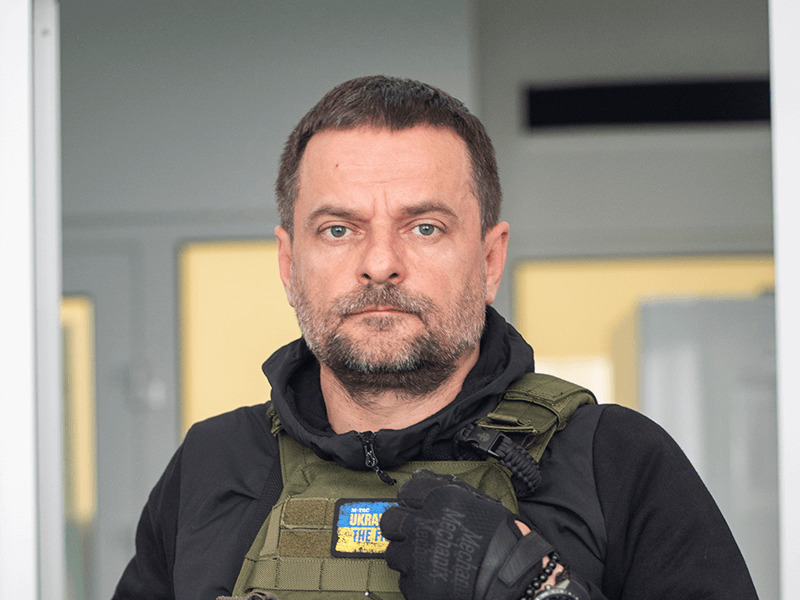 Of course, it is not human nature to think in advance about what to do if one's life is under a real threat. How to save one's life? Where to go? All these questions are quite abstract. So, the maximum people thought about and took care of was bug-out bags. But people did not understand where and how they should run with those bags. For our part, our organization was reflecting about war and planned ahead. A month before the war, I gathered our board of directors and we composed a Security Plan in case if an invasion occurs. We moved our entire financial and logistics system to the Ivano-Frankivsk region. We also trained our staff in tactical medicine, how they should behave in wartime and what they should do if they happen to be in an occupied area. Simple and obvious things, right? But almost no one did it. We did.
chairman of the Coordination Council of 100% Life CO
And so, the invasion did not come as a surprise. When the telephone rang at 4am on February 24, the organization simply launched all the processes that had been prepared beforehand. An office with a bomb shelter had already been set up, and so were routes for humanitarian deliveries, and behavior scenarios. Everything was up and running. Dmitry Sherembey simply brought people together, and they established a humanitarian and information resistance hub. As early as on the second day of the war, everyone was actively involved. This included collecting necessary medicines and protective equipment, delivering and distributing them all over Ukraine, and assisting the government in purchasing personal protective equipment for the Ministry of Defense and drugs for the Ministry of Health. Throughout the country, offices – regional 100% Life branches – stepped up. Even in hot spots. In particular, in Chernihiv and Luhansk regions. The organization's representatives stayed everywhere until the last moment to provide people with everything they needed, including food and medicines.
The organization's headquarters became a large logistical chain. Our warehouses handle more than 20 tons of various goods a day. This includes personal protective equipment for the military, as well as medicines and food. The sorting center is in our 100% Life healthcare center in the capital. The office is equipped for people who work on the information frontline. I am glad that we have managed to do all of that, implemented it, and we carry on with that, we keep on fighting for life.
chairman of the Coordination Council of 100% Life CO
The 100% Life healthcare center in Kyiv has become a humanitarian hub distributing medications and humanitarian aid. The hub keeps a stock of HIV medications and continues to offer counselling online whenever possible. The hub is the point of receiving, sorting and distributing medicines coming from international foundations and citizens, our compatriots and friends from the EU. More than 30 tons and thousands of items have been handled in total. 4,500 individual first-aid kits were assembled and handed over to territorial defense units and the military. Plus, more than 2,000 medical kits (extended first-aid kits) for physicians. Everything goes out from here to hospitals in Kyiv and Kyiv region, to Chernihiv, Kharkiv, Poltava and Zaporizhzhya.
Supply of medicines and food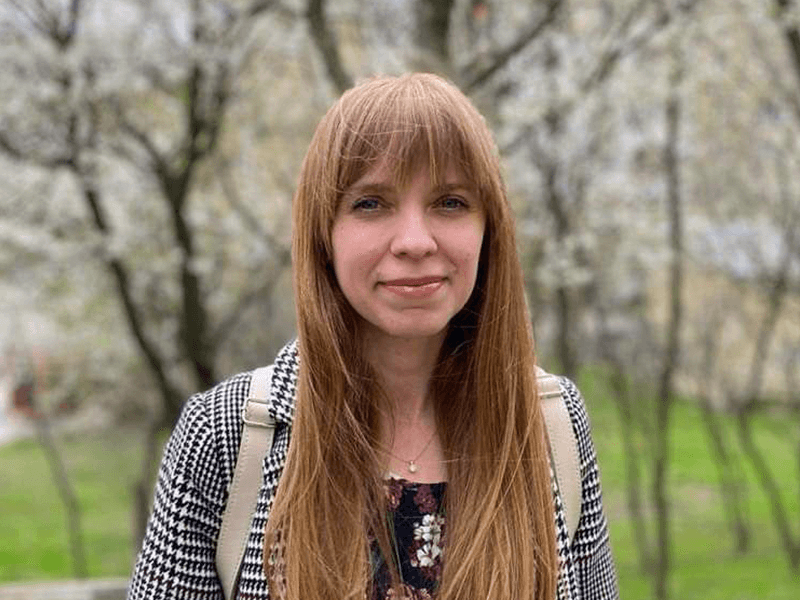 We now have more than 130,000 people living with HIV in Ukraine, and they all require the antiretroviral therapy (ART) every day. After the outbreak of war, the situation with the medication supplies for those patients has aggravated. Previously, patients were given one- or two-week supplies of drugs, but now they have to be provided with a three-month supply. Thus, the regions did not have enough to cover all the patients' needs.
Head of Procurement Department of 100% Life CO
Following the delay in government procurement, donors have funded almost a year's supply of antiretroviral drugs for Ukraine. Rapidly, they found leftovers at the warehouses and arranged for fresh supplies from Indian manufacturers. Donors had been already prepared to send drugs to our HIV patients, but because of the war, they stopped shipments, as they did not know how to organize deliveries. Our organization quickly responded and requested the Polish government to deliver the medicines via Poland. In turn, our European partners promptly set up delivery routes to Ukraine. Once the whole process was worked out and became clear, the Indian suppliers gave the green light.
Then, another problem arose, as it could only be delivered by rail. We were able to bring that situation under control as well, and UZ worked perfectly: they advised us about what information we should get from the Poles to meet the shipment at a railway station in Ukraine. Everything went on very quickly, smoothly and easily.
ART medication should be carefully monitored: it has to be taken timely, regularly and continuously, for the rest of the patient's life. Interruption of treatment can have disastrous consequences. The next batch of drugs could be much more expensive for government. And people will have to switch to other treatment regimens.
So, this supply of ours is really a big win. We have been able to cover 90,000 people. The medicines we delivered with the PEPFAR support contain three active drugs in one tablet – tenofovir, lamivudine and dolutegravir. This is the most common treatment regimen. It allowed avoiding disruptions of mass treatments in Ukraine.
Head of Procurement Department of 100% Life CO
At the request of the Medical Procurement State Enterprise and other government institutions, 100% Life had a series of negotiations with international partners and donors. The negotiations were about providing emergency financial assistance to purchase medicines and healthcare supplies that are essential for Ukrainians. In addition, a crowdfunding campaign was launched. The funds will be used to purchase personal protective equipment for healthcare and social workers and volunteers, as well as humanitarian goods for people who happened to be in difficult circumstances due to military operations. The negotiations held with national pharmaceutical manufacturers (Arterium, Galichpharm and Kyivmedpreparat) allowed 100% Life to receive over 96,000 pieces of various medicines and medical devices. They were all delivered to hospitals. 
Evacuation of people from the occupied territories and the hostilities zone
In addition to humanitarian supplies, the organization's activities include deliveries of personal protective equipment for the Ukrainian army, as well as evacuation of people. The organization's regional hubs helped set up shelters. People who were evacuated and relocated within Ukraine were able to stay in the shelters as long as they needed. Some other people were able to proceed from Lviv or Chernivtsi to go abroad.
The city of Chernihiv is a special story. We had super people working in that area, Bohdan Stefanyshyn (husband of MP Olga Stefanyshyna) and Oleksiy Antonov. They evacuated more than 150 people from Bucha and Irpen, and were the first to set up routes to Chernihiv, when bridges had been already blown up. They delivered food, medicines, and then evacuated people by boat. The first mission was extremely successful. They brought in 3 tons of goods and evacuated 45 people. During the second mission, when the Russian fascists had already been expelled, Bohdan and Oleksiy set out to evacuate another group of people and bring medicines for the children's hospital. They were supposed to be 'out of range' for up to 4 hours during that journey, and thereafter, they had to get in touch with the office as soon as possible. That would mean 'mission accomplished'. But when four hours had passed, we realized that something terrible had happened. Five hours later, we received a phone call from one of the five vehicles that had survived, as the others had been reduced to ashes by direct mortar fire. We had to accept that loss and get over it. Yet, we could not stop our mission. We sent out seven more vehicles to Chernihiv during the third mission, and, luckily, all went well.
chairman of the Coordination Council of the "100% Life" CO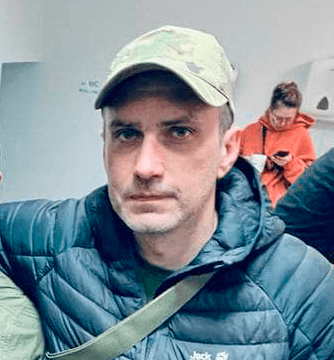 Not only did Bohdan rescue people, he also managed to successfully negotiate the delivery of a large batch of tourniquets, up to 30,000 pieces. Now that Bohdan is already in heaven, his achievement lives on – the tourniquets are on their way to Ukraine. We will take them to the frontline and make sure to inform every fighter who receives the tourniquet about the guardian angel who has brought it to them.
chairman of the Coordination Council of the "100% Life" CO
Volunteers and staff of 100% Life CO worked for over a month to evacuate people from Irpin, Bucha, Chernihiv and other towns up to Kyiv, and further on to western Ukraine. Shelters for people fleeing from the war were established in the Rivne and Lviv branches. 100% Life is now working with its network of regional branches to create the Help Chain, a relief route for people in difficult circumstances.
6,000 bullet-proof vests to protect the lives of ambulance drivers, medical and social workers were donated to the 100% Life staff and partners. The aid arrived thanks to the Ukrainian Embassy in Germany and other partners. The Ukrainian diaspora in the USA facilitated the delivery of high-quality healthcare kits, tourniquets, bandages, and other lifesaving equipment. The total cost of these supplies has already exceeded $150,000.
Fighting for life in the regions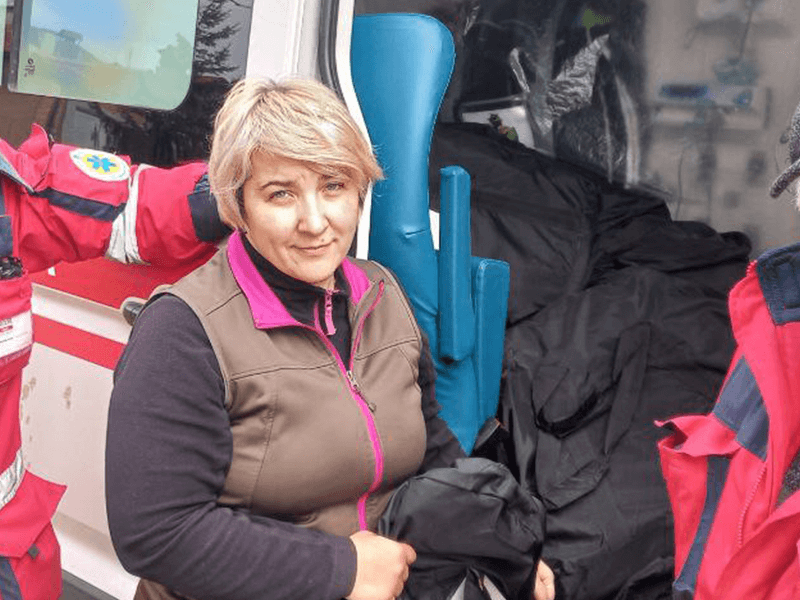 Some 400 people with TB in the Chernihiv region and about 500 people with HIV – both in the Chernihiv city and region – were using our services when the hostilities began. All of our clients were calling our social workers as they needed medications, especially ART.
Head of Chernigiv regional branch of 100% Life Charity Organisation
When explosions and shelling were already heard around Chernihiv, the branch decided to set up drug kits in advance, distribute them to social workers and coordinate deliveries. As soon as they received a request, they asked the person's location and referred them to the nearest social worker. Some areas in the Chernihiv region did not manage to receive medications, and all those drugs remained in the regional center. Thus, we had to request the military and the police to deliver those kits. Sometimes social workers travelled outside Chernihiv on foot, and every so often they passed the medicines with unfamiliar volunteers, who transported the drugs across the region.
The local TB dispensary could only feed patients twice a day, as they did not have enough food, so we stepped in and helped them. We are very grateful to our regional branches in Lviv and Rivne. We consider them our brothers. They have collected and sent us a massive batch of hygiene products and food and medicines, and now we feed the dispensary patients and provide medicines and hygiene products thanks to this cargo we received from them.
As it became calmer when the hostilities stopped, we got additional work to do. All our people, including children, are involved in volunteering to deliver medicines and food. We travel around on foot because we ran out of fuel at one point during the second week of the war. More and more people now find out that we provide humanitarian assistance, and they can get food from us. Moreover, people are returning to the city. In particular, many of our clients are. So, even more people need help. And we are helping. Because life has to prevail.
Head of Chernigiv regional branch of 100% Life Charity Organisation
Before the outbreak of active hostilities in Ukraine, the Lviv branch of the 100% Life Charity Organization had no experience in organizing places of refuge for people who found themselves in difficult circumstances. However, after the mass arrival of refugees who sought refuge, the branch staff realized they could not stand aside and should do everything possible to help their fellow citizens.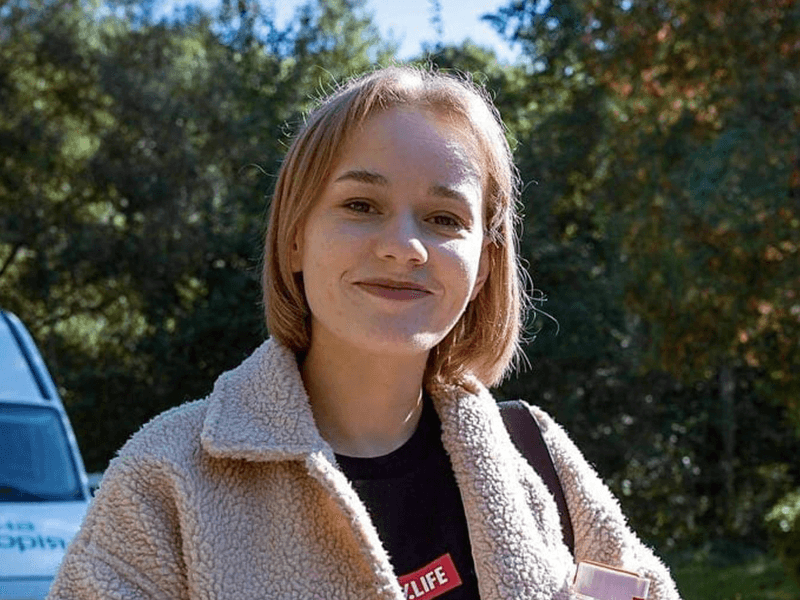 A week after the war began, we decided to set up a shelter for internally displaced persons based on our branch and began active preparations to open it. The story of our shelter is a testimony of the Ukrainian nation's unity and active engagement in the fight against the common enemy.
It was not all that smooth in the beginning. We had to start this activity when we did not have all the supplies we needed. Additional resources were found by joint effort as the process went on.
Thus, the Lviv Regional Military Administration provided the premises; mattresses and beds were donated by our colleagues from the charitable sector; kitchen equipment was taken from our office, and dining tables were borrowed from our sewing plant, as it had not been launched for obvious reasons. The rest of the necessary equipment, such as shelving units, a dishwasher, cooking utensils and other items have been given to us by our partners.
The shelter has been up and running for exactly a month, and during that time, our workers have seen the Ukrainians' willingness to help each other on numerous occasions. After our appeal was posted in social media, we got our nursery fully equipped in just one evening. No less important is the regular provision of free milk, bakery products, personal hygiene products and the like. Animators and publishers regularly come to visit the children. Meals are cooked in the hospital kitchen on the request of 100% Life, and the shelter residents can take showers in one of the Sportlife gyms.
"Furthermore, we have already recruited four IDPs to work in the shelter, and we do not want to stop there", says Zhanetta Matveyko, a social worker. "Every day, we meet trains from all over Ukraine and help those in need. We refer them to an addiction therapist if required, and accompany them, we prescribe substitution therapy programs, which they can receive for up 10 days".
The objective is to provide a safe and comfortable environment for the internally displaced with maximum care and involvement. The second shelter has recently opened up. 60 people have used it so far, including people coming from Bucha, Mariupol, Lisichansk and Irpin.
Some 38 tons of food have been handed over to Ukrainian hospitals and patients in difficult conditions of wartime. 5,000 food kits containing flour, vegetable oil, cereals, meat products etc. ensure the operation of kitchens that feed hospital staff and assist people living with HIV, people vulnerable to HIV and clients of 100% Life partners. This assistance was funded by the Olena Pinchuk Foundation which donated UAH 8,000,000 to provide uninterrupted food supply for all 100% Life's clients. For now, one third of these funds has been spent. The rest will be spent on vouchers or ration cards for the most vulnerable.
Why 100 per cent is just the beginning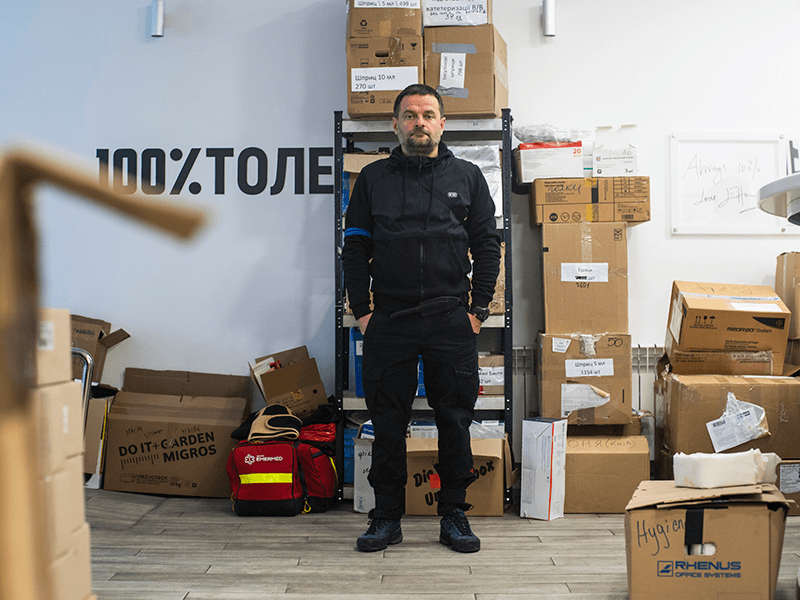 Our organization's name is 100 Percent Life, and it sounds like a criterion, a factor of striving for the superior limits. But in times of war, you realize you can work hard at 200 percent. Every morning, you get up, and you continue working hard again. Yet, there is no valor in that. It's all about motivation. This motivation is clear: there is no reason why we would stop. The only reason to halt is achieving a new result. No matter how far we have to go, no matter how much time and effort we have to put in, these are all acceptable costs. This means we can do 200 percent!
chairman of the Coordination Council of the "100% Life" CO
The 100% Life affiliates continue to work in all regions of Ukraine, where it is possible, and provide support for patients with HIV and people vulnerable to HIV. During two months of war, 100% Life has raised over UAH 25,000,000 of additional funds, which were used to purchase medicines and medical equipment for hospitals, maternity hospitals, a military hospital and other facilities.
Should you want to help and be part of a great force that saves lives, please click here:
Автор: Володимир Галузінський
Верстка: Юлія Виноградська
Дата публікації: 06.05.2022 р.
© 2022 Всі права захищені.
Інформаційне агентство ЛІГАБізнесІнформ