Author: Tamara Balayeva
Illustrations: Anastasia Ivanova
Layout: Yuliia Vynohradska
In the early morning hours of March 28, 2022, 15 sleep-deprived men in uniform gathered in a small office in a military unit – the helicopter crew commanders. Each of them wrote the first letter of his surname on a small piece of paper and put it in a hat.

Another man in a military uniform took a crumpled piece of paper out of the hat and called out the letter. Everyone looked at Kyrylo, as it had just been decided that he would be the one to fly to besieged Mariupol to bring aid to the military, who had been under siege at Azovstal steelworks for 10 days.
The battle for Mariupol lasted 86 days, from February 24 to May 20, 2022. Almost all this time, the city was defended by the military based at Azovstal. Due to the complete encirclement of the city, it was not possible to supply them with ammunition, medicines for the wounded, and food. Therefore, the Main Intelligence Directorate (HUR) devised a daring operation – an air breakthrough to Mariupol by helicopters.
The operation lasted from March 21 to May 11 and involved 15 helicopters and 45 crew members. They carried out six missions, although there were more than 20 attempts to break through to the besieged city. Unfortunately, not all crew members were able to return as some of the helicopters were shot down by the Russians.
The operation participants managed to evacuate dozens of wounded soldiers from Azovstal, deliver reinforcements – paratroopers who also defended the city, and supply the defenders with weapons, vital medicines, Starlink systems, and provisions. All this allowed Ukrainians to hold the city's defense for so long and prevent the enemy from advancing further into Ukraine.
LIGA.net spoke to Kyrylo, who was a helicopter crew commander on the fourth mission to Mariupol. He told us what it was like to accept a mission with a 10% chance of survival and why each of the pilots flew to Mariupol only once.
Kyrylo is 32 years old. He has brown eyes and a braided beard as rock musicians have. Almost every pilot has his or her own superstitions, and during the war, probably everyone does. The beard is one of Kyrylo's superstitions. He hasn't shaved it since February 24, 2022, and believes that it is his good luck. So far, it has worked.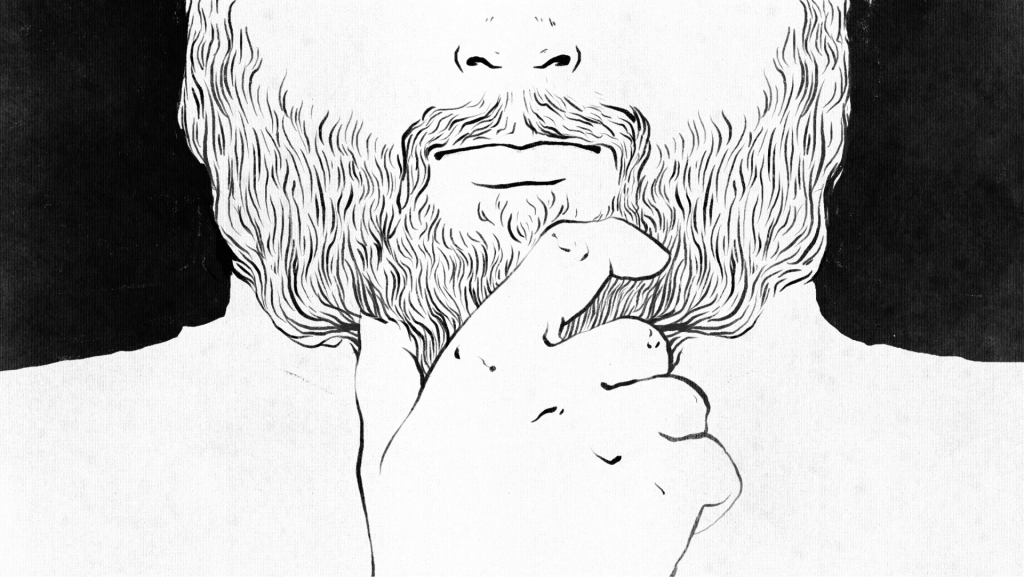 Kyrylo is from Dovzhansk, Luhansk Oblast. He lived a civilian life only until the ninth grade. Then he went to study at the Luhansk Military Lyceum, and then to the Kharkiv Air Force University. His specialty was combat use and management of helicopters. After graduation, he was assigned to a military unit in Chornobayivka, Kherson Oblast.

It was 2012, two years before the war, and there was no thought of a heroic future. Back then, Kyrylo saw the position of brigade commander as the pinnacle of his career. Although he doesn't remember exactly – because it was in his past life.

Then there was the annexation of Crimea, the Anti-Terrorist Operation, and two UN missions abroad: in Liberia and the Congo. And on February 14, 2022, Kyrylo's brigade was transferred to Boryspil to defend Kyiv. Everyone around him was talking about a full-scale invasion, but it was hard even for the military to believe that it would happen that way. Kyrylo did not believe it.
300 METERS TO THE RUSSIANS
The pilot got scared during the night of February 23-24. He listened to President Volodymyr Zelenskyy's address and felt anxious. "Usually his addresses lasted three or four minutes, but this one was over ten," Kyrylo recalls. "I had this sinking feeling, but I tried to push it away. I went to bed at about one in the morning, and at three in the morning, my commander called me. He said: "Maximum alert! Wake everyone up, run to the helicopters, throw your stuff in, and await the command." At about four in the morning, the military were already in the helicopters, and that's when Kyrylo heard the first explosion – somewhere near him, near the Boryspil runway.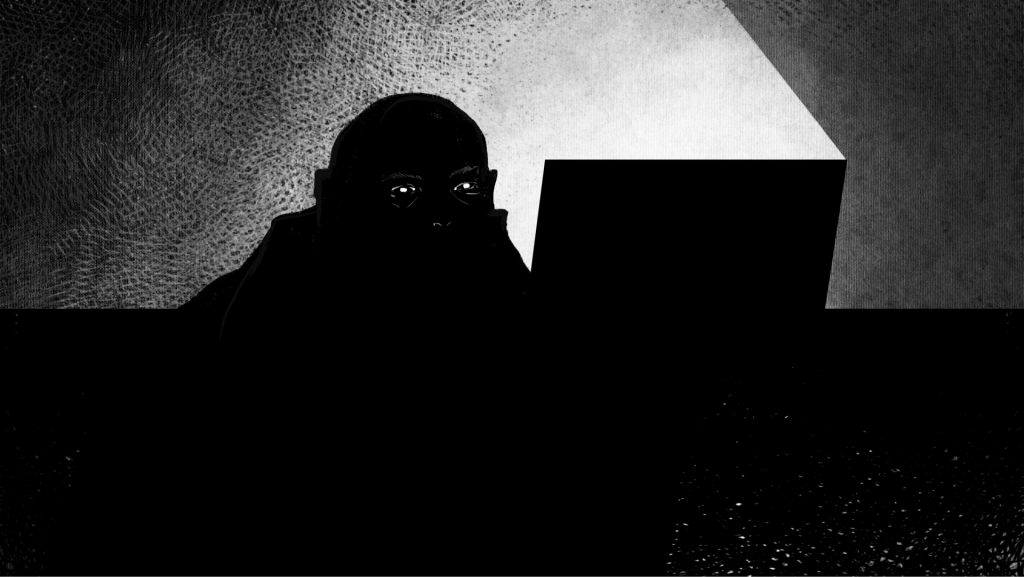 Kyrylo's brigade moved to another site. The soldier saw several dozen Russian helicopters flying over the Kyiv Reservoir and heading for the airfield in Hostomel. At about 5:30 a.m., his commander called him and gave him his first combat mission: to take another helicopter in tandem and fly to Hostomel to shoot at the Russians.

That day, Kyrylo conducted two combat missions, and after that, he flew about three a day. Each time, in order to be accurate, he had to fly very close to the enemy – one and a half to two kilometers, sometimes 300 meters. Kyrylo saw the Russian military running, their equipment, and a plane burning nearby. "It was the first time I saw who and what I was shooting at. It was not some impersonal target. I saw the enemy [with my own eyes] and I was destroying it," Kyrylo recalls.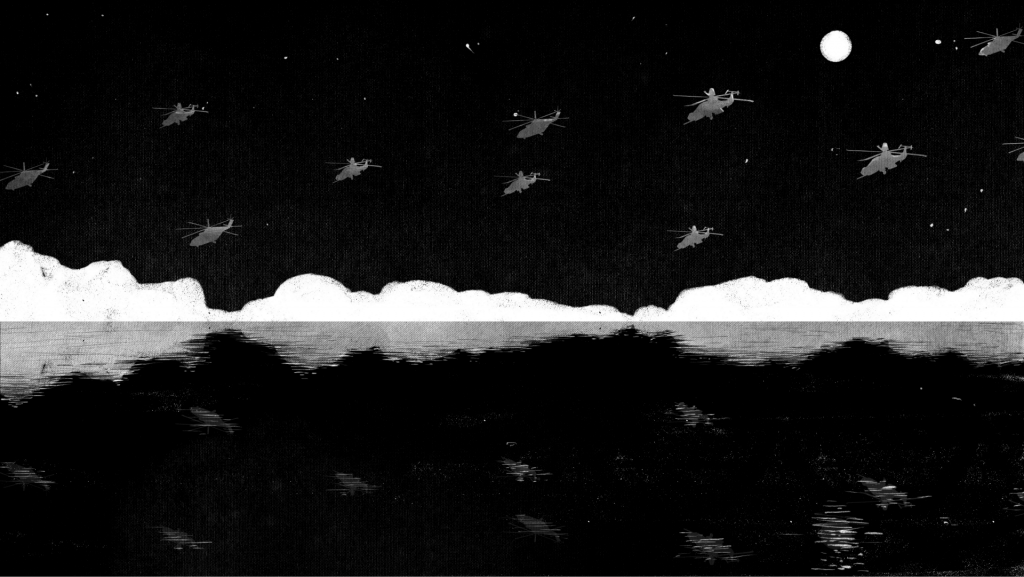 Only the targets of combat missions changed daily – what exactly to search for and destroy. "For example, we were told that a column of Russian vehicles was moving somewhere from Makariv to Buzova. We would fly out, look for that convoy, and engage it," says Kyrylo. "Then we would look for their field refueling stations. Then we were told that they were spending the night somewhere in the region, and we had to find them before sunrise and engage that location. Or there was a battle going on somewhere and air support was needed. Sometimes we were looking for a convoy in one place, but it turned somewhere between settlements. We couldn't find it, we would return, they would tell us another target, and we would fly out again."

"What were you thinking about in those early days? If you had time to think."

"I was thinking about survival. And I told my guys that they had to survive these days as they were the hardest. Then it will be alright somehow."
On March 8, Kyrylo and his brigade were withdrawn from the defense of Kyiv. It was impossible to return to their military unit in Chornobayivka as it had already been captured by the Russians, so the pilots relocated to another place. Two weeks later, the Mariupol operation began.
"HOW MANY LIVES IS YOUR LIFE WORTH?"
"I know that the first time the pilots were tasked with breaking through to Mariupol was before March 20," says Kyrylo. "Then they flew to the contact line and were fusilladed. They were forced to return. On March 21, we had our first successful breakthrough. There was one crew from our brigade and one more from another. We were very worried about the guys, and when everything went well, we were delighted, on the one hand, and on the other hand, we realized that now this Pandora's box was open, and other crews would be needed to carry out this task."

"But my friend and classmate, also a crew commander, immediately came out and said: "I'll go with you," Kyrylo recalls. "Then his co-pilot volunteered to go, and another pilot came up to me and said: "If you don't mind, I'll go."

During the first flight to Mariupol, Kyrylo's friend and classmate, now a hero of Ukraine, Yevhen Solovyov, was at the helm of one of the helicopters. After the flight, they talked, and Yevhen told Kyrylo how he learned about the mission from the army aviation commander.
"You have to take your chances. Whether you succeed or fail, you go"
"Yevhen then told the commander that this was a highly risky task, verging on impossible. The commander answered with a question: "How many lives is your life worth?" Kyrylo recalls, and it is clear that this phrase made a strong impression on him. "Then my comrades and I discussed this a lot – how many of our guys and girls are lying wounded at Azovstal and rotting without antibiotics, which there is no one to deliver. What do you do at such a moment? You realize that you have no choice but to go there. You have to take your chances. Whether you succeed or fail, you go."

Kyrylo already realized that it was only a matter of time before his team would be faced with this task. It didn't take long. Around seven in the morning on March 28, the soldier received a phone call. He picked up the phone and heard: "We need two crews from you to work on a mission in Mariupol." This meant that six people were needed.

"Everyone realized how big a risk it was, and that there was a 50-50 chance of getting to Mariupol," Kyrylo recalls. It felt like there was a ten percent chance of survival. That's why no one wanted to volunteer to do it."

Kyrylo gathered about 15 crew chiefs in the room, each of them wrote the first letter of their surname on a piece of paper and put it in a hat. Another colleague had to pull two pieces of paper out of the hat.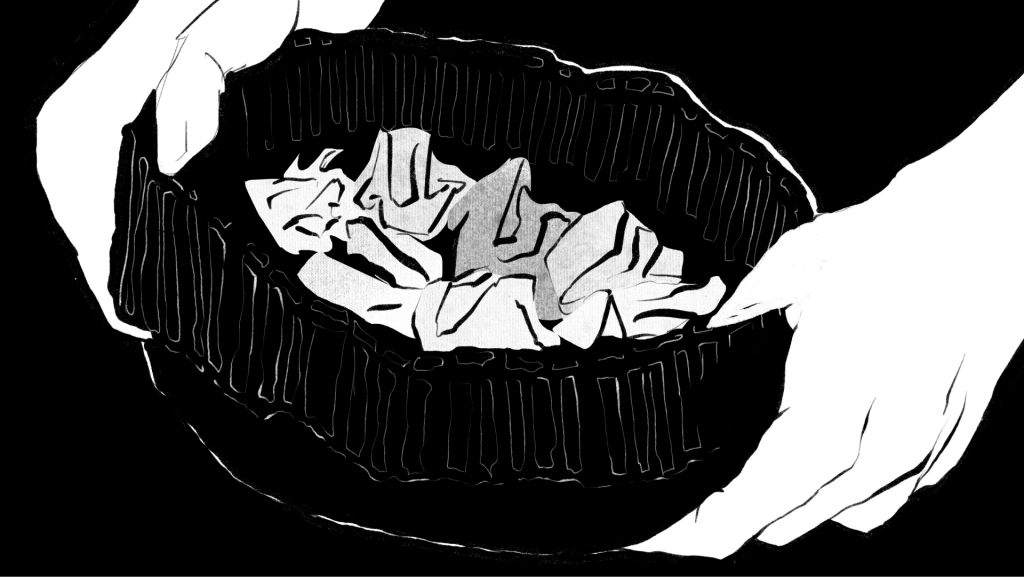 "What was your first thought when your colleague pulled out a piece of paper and called out your name?"

"I thought it was fate, that it must be so," Kyrylo thinks for a few seconds. "Of course, everyone has fear, but you realize that your subordinates and comrades-in-arms, those with whom you fought, are looking at you. How can you look them in the eye [later] if you say: "My leg hurts, I'm not going to fly"? If you refuse, then this task will not go away, someone else will perform it. Because someone has to do it. And if it's meant to be you, it should be you."

After the piece of paper with the first letter of Kyrylo's surname, another one was pulled out of the hat with the name of another commander who was supposed to go on the second helicopter.
THE NIGHT BEFORE FLIGHT TO MARIUPOL
At six in the evening of the same day, both crews were in Dnipro. The flight to Mariupol was scheduled for the next day. When they arrived, they saw the military who had successfully taken off for Mariupol in the morning. Now they were smiling, looking satisfied, and telling the newcomers: "Everything will be fine". It was hard for Kyrylo and his five comrades to believe it.

Then there was a meeting or, as Kyrylo calls it, a briefing. "People from the HUR showed us the route. We sat together and planned how we were going to fly, studied where the obstacles were located and how best to get around them," Kyrylo recalls. "We looked at where the high and low power lines were and how far they were from each other. This way we calculated our speed to know that we would pass this point, another one in three minutes, and the next one in 30 seconds."

Kyrylo and his fellow soldiers still do not know whether all the pilots who flew to Mariupol took the same route. The soldier said: "Part of the route can still be changed, but the closer you get to Mariupol, the fewer options you have. No matter how you go, you still have to come to one of two points: Azovstal or the port. And you can only fly to Mariupol from one side."
"Part of the route can still be changed, but the closer you get to Mariupol, the fewer options you have"
The only thing the crew members could choose in their flight was the time of departure. Kyrylo and his fellow soldiers decided to fly at four in the morning. They decided to take off with night vision goggles on and take them off near Mariupol when the sky turned from black to gray.

"We had to fly very low to avoid being [detected] by the enemy air defense," Kyrylo explains. "That's why we had to fly early: it was still dark outside, and when you fly low, you can only hear yourself, but without a thermal imager or night vision goggles, you can't see exactly where you are flying."

After the meeting, there was dinner, final preparations, and eventually lights out. Kyrylo went to bed around midnight. He had to get up at three in the morning. The soldier wrapped himself in a sleeping bag as it was cold in the room, because the windows had been blown out by explosions before, and they were simply covered with blankets. But Kyrylo paid no heed to this as he could not sleep because of his thoughts.

"Until the lights out, I was focused on the flight tomorrow and didn't think about anything else. And when I lay down, there was no escape from my thoughts," the soldier recalls. 'What if something happens? My wife and no one else know about this flight. Should I tell her something special before the flight or not? Should I send her all the money? Or maybe I should not take documents with me?' I had a lot of different thoughts, and then I recollected myself and decided: I'm going to fly as I always do — with all my belongings and documents. I won't tell anyone or text anything."
"You only have to go there and back. What about them? They will stay there, and it is much scarier for them"
That night, Kyrylo recalled the words of the army aviation commander before the first flight to Mariupol: "How many lives is your life worth?" In addition to one and a half tons of cargo with medicine, ammunition, and food, the soldier and his crew had to take eight paratroopers to Mariupol in their helicopter. The same number of paratroopers were flying on the second helicopter. Kyrylo thought about them and said to himself: "You only have to go there and back. What about them? They will stay there, and it's much scarier for them."

The soldier goes silent again, as if mentally returning to that night before the flight. And then he says: "All pilots, whether they fly helicopters or fighters, believe in something. That night, I thought: all my classmates, who also flew combat missions since 2014, are alive now. So, it's probably not our time to die, and there is something else on our shoulders that we have to do. I tried to set myself up for the best, telling myself that everything would work out."

But then he thought: the first flight to Mariupol was daring and unexpected for the adversary. The second and third flights have already taken place, and the further we go, the more the Russians realize where our helicopters are flying and how. They are expecting us, and we can only change the flight time. Then he would recollect himself again, and so on again. Kyrylo miraculously managed to fall asleep only around two in the morning. At three o'clock, it was time to get up.
DISTANCE BETWEEN POINTS AND FLYING IN VACUUM
He didn't feel like having breakfast, so Kyrylo just made himself some coffee and went to the briefing – a pre-departure discussion about what had happened overnight and how it would affect the operation. In the evening, both helicopters planned to fly to Azovstal, but by morning the situation had changed. The plant was heavily shelled, so the landing site was changed to the port. The route also had to be adjusted.
At about four in the morning, Kyrylo came to his helicopter. The other guys were already there, and the cargo was also inside. They put the boxes of antibiotics in ampoules in the cockpit so that they wouldn't break during the flight. It was scary.
"I've already said that pilots are superstitious people," says Kyrylo. "Before a combat mission, everyone approaches their helicopter, talks to it, and asks for assistance. Somehow you feel that each helicopter has a soul, that it is alive and understands you, that it has its own personality. Sometimes the same helicopter behaves differently with different pilots. With one person at the helm, the systems fail, and then someone else sits down at the helm and everything works."
"Every helicopter has a soul, it is alive and understands you, it has its own personality"
Only yesterday, Kyrylo saw the helicopter he was about to fly to Mariupol for the first time. He decided to trust it. Before getting behind the collective, he patted it, said hello, and asked for help.
"I got into the helicopter and saw the guys who were flying to Mariupol to stay there," Kyrylo recalls. "I greeted them and said: 'I'm not planning to die and I'm not going to let you die. I will take you to where we are going. It may be a little scary, but I will get you there'."
When the helicopter took off, Kyrylo's fear vanished. He felt that now he was responsible for his life, the lives of the crew, and the guys sitting behind him. "I didn't think about it literally, but I felt that I was squeezing the most out of myself, that everything I had learned over the years of service was coming together in this flight," Kyrylo says.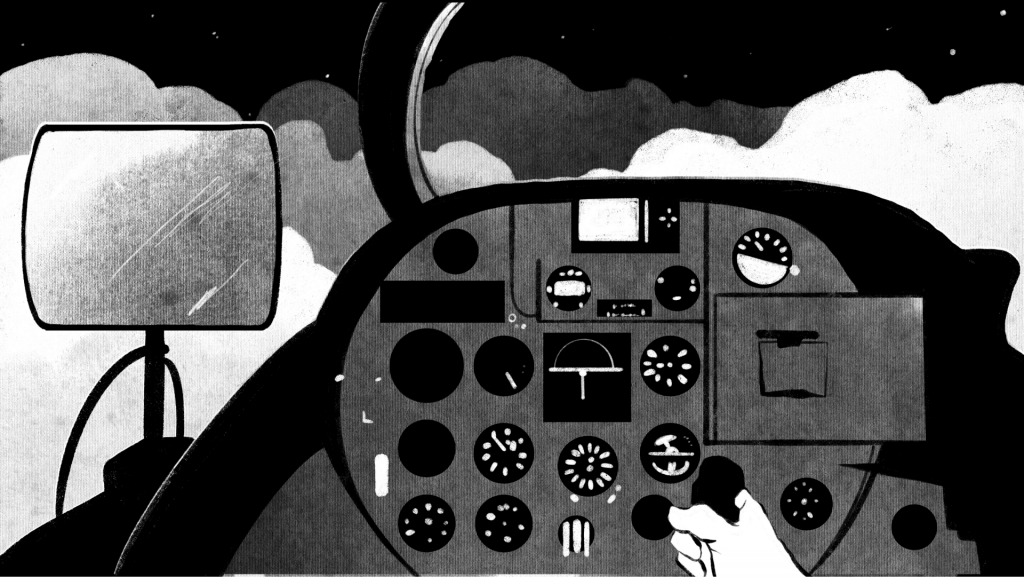 The helicopter was flying over the Dnipro River, and everything was green due to the effect of night vision goggles. The weather was bad – heavy clouds and drizzle. To see well with the goggles, you need the moon, but there was no moon. So the world simply turned green and lost its sharpness. It reminded Kyrylo of the time when, as a child, he used to put on his grandfather's glasses and everything around him would immediately become blurry. It was the same now.

The pilot tried not to focus on the fact that he could not see well. He was thinking about the upside: if he could see poorly, then Russians without special eyewear could see even worse.

"We traveled strictly according to the points we had identified earlier when we mapped out the route," Kyrylo recalls. "Psychologically, the most difficult was the distance between the seventh and eighth points. After all, the seventh one is still a territory controlled by us, while the eighth one is not. This piece of land, this distance was the most unnerving. There is a higher density of occupation troops here, a greater chance to shoot us down. I knew that this is where it was decided whether we passed or failed."

After crossing the contact line, when the helicopter flies another five to ten kilometers, all communication – both mobile and radio – is completely lost. Kyrylo flew this distance, and silence fell. He was silent, his phone and radio were silent. He knew that even if the circumstances suddenly changed and he had to change his route, he would not know about it. He would just be flying in a vacuum – that's all.
"I knew that this is where it was decided whether we passed or failed"
Kyrylo was going closer to the Sea of Azov and did not know for sure whether there were Russian troops there. Every kilometer of the way, he thought: here they are most likely to be there, and here they are unlikely to be there, because these are settlements, and here there is probably only air defense. Although there might be some kind of camp.

"The enemy also doubts whether the [helicopter is theirs or not], and these doubts play into our hands," says Kyrylo. "Closer to Mariupol, the Russians were standing in rings. I knew that when we came in, they put their troops on alert, so in Mariupol itself we would have to act quickly. We had five to seven minutes to do everything."

Kyrylo doesn't even know if he was fired at during the flight: "A helicopter is a noisy thing. You may not hear if they are shooting at you, but they don't hit you," he explains. "If you are hit with small arms, you hear a sound like pebbles hitting a car going at high speed. If they shoot and hit you with something big, you feel a powerful push on the side of the helicopter. But if not, you just keep going and see something explode nearby, but it doesn't reach you. You make sure you don't hit a tower that wasn't marked on the map. You just keep going and watching, and that's it."
THE SEVEN LONGEST MINUTES
A little after five in the morning, Kyrylo and his partner landed in the port of Mariupol.

"Do you remember yourself and your feelings at that moment?"

"I remember how an HUR officer who was also accompanying us came into the cockpit and said: 'Half the job is done. There's just a little more to go'. And I thought: 'The hardest part is over. The cargo is here, and this flight will definitely not be in vain, no matter what happens next'. I remember how the onboard technician opened the door, got out, opened it for the guys, and they also got out. Then they took out the cargo, and I was very worried about the medicines in the cabin – that they would not be forgotten.

Before the flight to Mariupol, Kyrylo and his partner, the commander of the second helicopter, agreed that they would take all the wounded who would be there. If there were 20, then 20, if there were more, then more. When the entire load was taken out, Kyrylo's helicopter carried only one wounded man: a young guy, "lightly injured," who was probably wounded recently.

"I asked, 'Where are the rest?' and they answered: 'There is no more,' Kyrylo recalls. 'Later, I found out that due to the change of the landing site, the wounded had to be transported from Azovstal to the port. They got into boats and went to the port by sea. But they could not go far from the shore as Russian ships were five to ten kilometers away. The boats ran aground, and the wounded could not reach the port'. I do not know their fate."
"The seven minutes we were in Mariupol lasted very long"
Kyrylo is silent again for a few seconds and continues on his own, without being asked: "And then we flew back. But the seven minutes we were there lasted a very long time. Very long. You just get out of the cockpit and see everything burning around you. You see some buildings and apartment buildings and you don't know who is there and what to expect. When we were leaving the port, we were told that someone had fired a mortar at the place where we were."
The way home seemed much faster than the way there. Kyrylo could see well without his goggles, so he could fly lower and faster. He told himself: we are now flying from the enemy's side, and they may think it is their own. Moreover, we are flying very low and fast.
"We were going and waiting for the dot on the instruments to change from point eight to point seven, and we would enter the Ukrainian-controlled zone," Kyrylo recalls. "Before that, our two helicopters were flying next to each other, but my partner and I did not talk to each other so that the enemy would not intercept the conversation. As soon as we crossed the contact line, we said simultaneously: "All clear". And then we started receiving messages in bunches as the connection was restored."
To say that Kyrylo was relieved when the dot on the device changed to "seven" is an understatement. "There are difficult flights over controlled territory, which are a stretch," he explains. "But then, if something happens, there is a chance, albeit a small one, that you will be rescued if you survive the crash. When you're flying over uncontrolled territory, you realize that if you crash, you'll be killed or captured at best. No one will help you."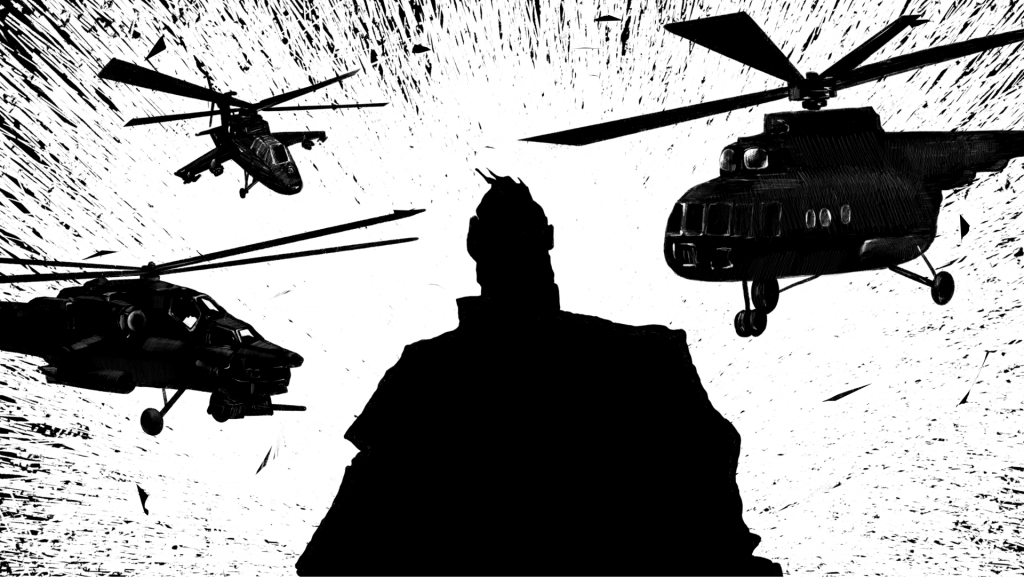 Kyrylo and his partner landed in Dnipro at a site where an ambulance was already waiting. The doctors took the wounded man away, and Kyrylo and both crews were met by the HUR representatives, the same ones who had seen them off. "They congratulated us on our return, said that we had done everything and everything had worked out. I was relieved, but not completely satisfied," Kyrylo recalls, and he is sad even now, a year later, "We were unable to take the wounded. I know we did everything we could. But we could have done more if the circumstances had been different."

It was over as quickly as it had started. A few hours later, Kyrylo was with his crew, back where he woke up two days ago, and where, in a room with 15 other crew leaders, he heard the first letter of his surname and realized that he was the one who would be flying to Mariupol.

"I don't remember much about what happened next. I remember everyone congratulating us and saying we were ace. How fatigue suddenly set in. How I called my wife, who didn't know about the flight, and told her that I was fine. How nervous she was and asked: "What happened? Why didn't you call or go online?" I told her that everything was fine, I was just a little busy."

Kyrylo's wife learned about his flight to Mariupol only in May – and not from him, but from the wives of other pilots who also flew to the besieged city. "She was a little offended," the soldier recalls.
After Kyrylo and his partner's flight, there were two more successful missions to Mariupol. Successful means those that completed the task. "But on the fifth flight, after ours, we lost one helicopter," says Kyrylo. "The second helicopter was hit by a missile, but it didn't explode, and it made it. I don't know how it happened, I think someone from above helped the crew survive. On the sixth flight, we lost another helicopter, and then we also lost the one that flew to rescue it."

The last breakthrough into Mariupol took place on May 11. Many attempts followed, but none were successful. "It was already impossible. The enemy already understood where we were going and how, they were waiting for us day and night, and as soon as they heard helicopters coming, they immediately started shooting. We also realized that it would end someday – that these flights could not last long. And they did end."

In total, 15 Ukrainian helicopters managed to reach Mariupol. A total of 45 crew members took part in the operation. Each of them went on a mission only once as it was agreed before the operation started.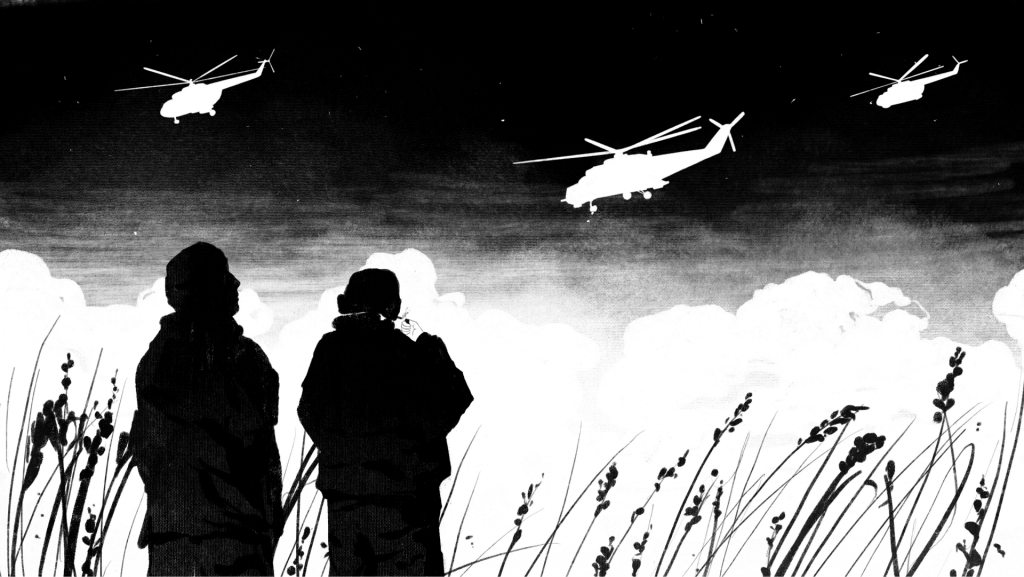 "We decided to do it by luck because going and coming back once is like picking out one long toothpick out of ten broken ones. And what chance do you have to get it a second time?" says Kyrylo. "And also because it is very difficult psychologically. It's hard to go through it in your heart even once, and I'm not sure if you can do it twice."

"A year has passed since your flight to Mariupol. What has happened to you since then?"
"We are at war, just like everyone else. The war did not end after my flight or the flight of others to Mariupol. You fulfill this task, and then you fulfill other tasks, and make other flights. I can't stop and start rethinking something. I'll do it after the victory. And now my salvation is to constantly do something, to move. If I move, then I live. That's it."
Author: Tamara Balayeva
Illustrations: Anastasia Ivanova
Translation: Bohuslav Romanenko, Oleh Pavliuk
Layout: Yuliia Vynohradska
Publication date: 05/06/2023
© 2023 All rights reserved.
Information agency ЛІГАБізнесІнформ